If you are not a film lover today's blog heading will leave you a bit puzzled (Google Kevin Costner Field Of Dreams and you'll get it).
I am referring to Chris and Georgie who created Little Lightning, Framlingham's very own art house cinema which, during the summer months opened its doors and showed some great films in the wonderful location of a timber framed barn on a hill overlooking our magnificent castle. It was a tremendously brave venture as, as well as some populist movies like The Thomas Crown Affair and A Good Year, they treated the Framlingham audience to several subtitled features such as Cinema Paradiso, The Lunchbox and Talk To Her.
To our great disappointment we were unable to get to many of the films in the comfortable barn fitted with sofas and easy chairs although, as you will know if you are a regular reader of this blog, we saw the first offering Cinema Paradiso which was shown with an excellent accompaniment of spaghetti bolognese. After rushing back from William and Sophie's wedding near Stratford-Upon-Avon on Sunday we arrived just in time to catch the finale of the season, the outlandish Frank.
With Frank we were welcomed with a delicious glass of this Sussex cider made using the champagne method (and just as nice as champagne) and then enjoyed an excellent dish of sausages and mash with a mustard sauce followed by Bakewell tart and cream before settling down for the film.
I honestly didn't think that Frank, a film about an avant garde band Soronprfbs whose lead singer and front man Frank never takes off his enormous Frank Sidebottom head, would find an audience here but a good crowd showed up and it was well received. John, a budding songwriter and keyboard player somehow finds himself in the band and travelling to a remote cabin complex in Eire where they spend months perfecting and eventually recording an album. Apart from John, who has a degree of normality, his colleagues are an odd mix and include Maggie Gyllenhaal as a tempestuous quasi musician on a very short fuse. Although the big head stays on throughout all of this, Michael Fassbender in the lead role creates a complex and sympathetic Frank - quite a challenge beneath that mask.
John's more mainstream approach to the world of music brings unwanted pressures to the group and gives rise to a memorable climax as he attempts to get them a break in the USA.
The film is very funny with a touch of sadness as it explores the darker side of depression and mental illness. And, dare I say it, I quite liked the manic music.
I'll finish today with an enormous thank you to Chris and Georgie for giving us the opportunity to watch great films in Framlingham in a wonderful and cosy setting. And for those of you who haven't seen Frank yet, here's his most likeable song ever.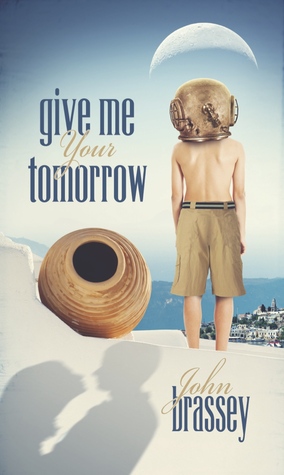 Enter to win