I had a great day yesterday. We got up a bit later than usual and headed down to The Lemon Tree for an excellent full English. You'll find me doing the crossword in The Crown or The Dancing Goat over a cup of coffee and a slice of cake most weekdays but on a Saturday it's the Times Jumbo2 crossword and that calls for a more substantial meal. I'm happy to say that we managed to complete it this week which was a good start to the morning.
We then headed to the bookshop to thank Victoria for giving my novel a prominent position in the window in support of my ad in this week's AboutFram email. I'm not sure if anybody has bought a signed copy from the bookshop yet but the ad did bring a good response to the Kindle sales.
After the shopping it was time to head back home to watch Liverpool v Everton on TV. I won't dwell on that but as soon as it finished I walked up the road and settled down to watch table topping Framlingham Town against Ipswich Exiles in the Touchline Suffolk & Ipswich League.
The excellent young Framlingham side were already 2-0 up when I got to my seat and it wasn't long before the score increased to 3-0 sparking a mini riot in front of the home team dug out.
Fortunately Timothy West, taking a day off from his theatrical duties, had a good game and managed the situation well and no doubt with a "methinks he doth protest too much" sent off the Ipswich offender.
Tim In A More Familiar Role
With the opposition down to ten men, the second half became a rout and Danny Smith (at seventeen an outstanding goalscoring prospect- Brendan Rogers take note ) completed a hat trick and could have had more if he hadn't put this one over. Framingham ended 7-1 winners with some attractive attacking football. I was impressed by Bret Bellamy who took his penalty well and subs Issac Robinson and Nathan Vincent both scored within minutes of getting onto the pitch. Olly Goddard attacked well and if he had chosen to pass instead of going for goal on a number of occasions the score could have reached double figures.
After the match we headed up to the college for an hour of outstanding sketch comedy from the Cambridge Footlights (who left the stage before I had time to take a photo so you'll have to make do with these cardboard cut outs). We saw a similar show when we saw Sheeps at the Edinburgh Fringe two years ago but this was even funnier. I particularly enjoyed sketches involving a French conversation using Google translate "Sacred blue!" and "Burnt cream" , a sausage factory demonstration infiltrated by a dog and an introduction to a randy chameleon. It was a non-stop hour of excellent comedy and I am sure that we will be seeing a lot of the five (very) young men in the future.
We were home in time to watch X Factor on Sky Plus so, all in all, a pretty perfect day.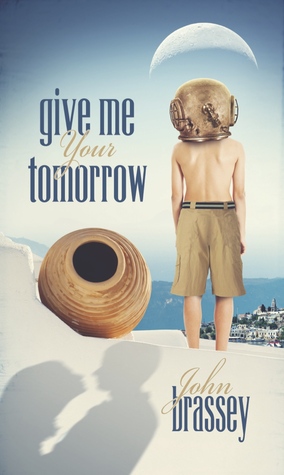 Enter to win