We had a great couple of days last week in Rochester looking after our lovely little granddaughter. On Thursday we took her to the National Trust's fabulous Sissinghurst Castle in Kent.
She's showing a keen interest in flowers. Perhaps she'll take after Marion and share her love of gardening when she grows up.
We had to return to Framlingham in the early evening on Thursday to get ready for our biggest social event of the year to date - the wedding of our dear friends David and Janet Wareing's son William to his lovely bride Sophie. I met Dave when we were both eleven and we've now been friends for fifty years.
The wedding was held in Sophie's neighbourhood church in Four Oaks with a reception at the grand and magnificent Ettington Park hotel near Stratford Upon Avon.
After a super informal meal at a nearby pub on Friday night we were whisked away to the church on Saturday morning in this fully restored old Leyland bus. It was a totally authentic bus ride complete with a uniformed bus conductor and his vintage ticket machine
.
William And Sophie Leave The Church
The charming ceremony conducted by an Evertonian vicar included a beautiful poem about togetherness by A A Milne called
Us Two.
We used to read Milne to our children when they were small but I was not to familiar with this one and can strongly recommend it (see full text at the end of this blog post)- it was perfect for a wedding and was read brilliantly by Sophie's sister.
After the ceremony it was time to jump back on the bus for the ninety minute return journey to the hotel.
While the newly weds were involved with their photographer we guests enjoyed champagne and canapés on the terrace outside the hotel. The weather stayed dry and it was the perfect opportunity to catch up with old friends and David and Janet's family.
Dave And Janet Looking Immaculate As Always
We Were (Unintentionally) Colour Co-Ordinated In Pink And Grey
The Groom's Uncle Tony And His Lovely Daughter Rachel
Friends Richard And Diana
Here is William with his fabulous sister Lizzie who brought tears to the congregation's eyes and a round of rapturous applause for her amazing rendition of a Welsh hymn.
Fur
ther applause followed during the reception when to everyone (including the happy couple's) surprise the waiters began to argue amongst themselves before putting on a hilarious act including some outstanding tenor singing of several famous arias to the delight of the diners.
They turned out to be "The Three Waiters" - hilarious as well as tremendous singers - check them out on Google.
More entertainment followed with some great speeches before a disco and another surprise when tribute act The Cavern Beatles wowed the
guests with two perfect sets of Beatles' songs that had us all on our feet.
The hotel is reputed to be the most haunted in the country but the only spooky figures I spotted were these three including Dave's old friend David Sykes who we were delighted to catch up with after missing seeing him for years.
We didn't manage to make it to the end of the disco as we needed an early start to head back to Framlingham in time for the closing show this season of our excellent pop up cinema Little Lightning. I'll tell you more about it in the next blog but, after a huge thank you to the bride's parents Derek and Denise for inviting us to their memorable event and the very best wishes to Will and Sophie, I'll leave you today with that moving Milne poem.
Wherever I am, there's always Pooh,
There's always Pooh and Me.
Whatever I do, he wants to do,
"Where are you going today?" says Pooh:
"Well, that's very odd 'cos I was too.
Let's go together," says Pooh, says he.
"Let's go together," says Pooh.
"What's twice eleven?" I said to Pooh.
("Twice what?" said Pooh to Me.)
"I think it ought to be twenty-two."
"Just what I think myself," said Pooh.
"It wasn't an easy sum to do,
But that's what it is," said Pooh, said he.
"That's what it is," said Pooh.
"Let's look for dragons," I said to Pooh.
"Yes, let's," said Pooh to Me.
We crossed the river and found a few-
"Yes, those are dragons all right," said Pooh.
"As soon as I saw their beaks I knew.
That's what they are," said Pooh, said he.
"That's what they are," said Pooh.
"Let's frighten the dragons," I said to Pooh.
"That's right," said Pooh to Me.
"I'm not afraid," I said to Pooh,
And I held his paw and I shouted "Shoo!
Silly old dragons!"- and off they flew.
"I wasn't afraid," said Pooh, said he,
"I'm never afraid with you."
So wherever I am, there's always Pooh,
There's always Pooh and Me.
"What would I do?" I said to Pooh,
It isn't much fun for One,
but Two,
Can stick together, says Pooh, says he.
"That's how it is," says Pooh.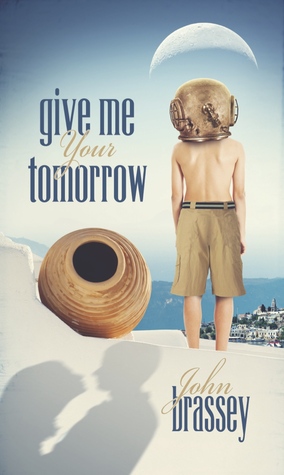 Enter to win