As a keen metal detectorist sharing a birthday with MacKenzie Crook and living in Framlingham (where it was filmed) , I feel well qualified to comment on BBC4's latest sitcom The Detectorists which aired on Thursday night.
Starring Mackenzie alongside Toby Jones (whose performance in Marvellous last week was indeed marvellous) as a pair of hobbyists in search of their own Holy Grail ( a Saxon ship burial) it was a gentle and hugely enjoyable first episode. Did I object to its portrayal as the detecting fraternity as a slightly odd bunch of obsessives? Not at all.To be honest most of us who indulge in the hobby are fairly obsessive about it (it gets you that way) and, whilst I am sure that some will protest at taking the mickey out of detecting clubs whose members moan about others intruding on THEIR sites (ahem the farmers' sites) and listen to boring talks on buttons, most will be thick skinned enough to take it with a pinch of salt and, hopefully take a moment to reflect on the smidgeon of truth in that depiction.
MacKenzie had certainly done his research on detecting and the hauls of ring pulls and shotgun cartridges will have been immediately recognisable to anyone who has spent a day on an unproductive site.
A scene where both characters pored over a Google Earth map on a laptop and Lance found an iron age settlement which turned out to be the Google Watermark certainly struck a chord with me.
Less recognisable was the arrival on the field of a beautiful young female student asking to look in their finds bags which, I imagine, will now be the new Holy Grail for detectorists.
I loved MacKenzie's character Andy's cleaning the floor in his job as a cleaner all the while daydreaming of his hobby and sweeping across the flooring with his vacuum as he would a detector and picking up a stray button.
The Show Features On The Cover Of The Latest The Searcher
I was slightly disappointed at Toby's character Lance being shown as money driven (he even sells the ring pulls he finds on eBay) and a pilferer ( he pinches veg from the farm where he works). I am biased on this as I and many detector owners have never sold a thing we have found and, far more importantly, Marion and I once suffered a major five figure loss from a staff member stealing from us. A few carrots and a cabbage may look like a bit of a perk but multiply that out over a year and twenty staff and it's not a laughing matter (only one staff member was involved in our case I hasten to add).
Shooting Here In Framlingham Earlier This Year
That very minor grumble apart, it was great fun spotting the Framlingham locations and I noticed Lance's home in Double St, Maggie's Shop (the lovely Panorama), Fram Bookshop (which still has a few signed copies of my novel), The Castle Inn and St Michael's rooms. I am sure that others will have seen more.
The comedy involved far more than detecting and there were a number of romantic threads running through the episode. Will Andy's head be turned by the beautiful student despite his fabulous long term partner (who appears to be out of his league) and will Lance ever give up on trying to win back his ex (Maggie) who runs the shop and ran off with a pizza shop manager? I am sure that all will be revealed as the series unfolds and I guess that what they eventually find may well be an influence on those relationships
This first episode had 655,000 viewers which was a 3.9% share of the total audience (in these days of multi channels that's a very hefty slice and 146.8% up on the average for that BBC4 slot). So it looks like MacKenzie Crook has already found treasure here in Framlingham.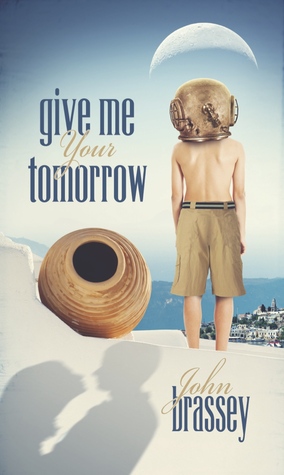 Enter to win